Borgo Harenae – Elite Villas & Exclusive Suites, boasts an incredible location and magnificent luxury properties in Costa Smeralda, Sardinia. Whether you are looking for a holiday home in Sardinia or a fixed residence, you will find the perfect home in this residential complex.
The high-quality materials and modern styles outline the key characteristic traits of the Borgo Harenae villas which are set facing the Maddalena Archipelago and boast impressive sea views of Gallura. Surrounded by 6 hectares of greenery next to the sea offering utmost privacy, this residential complex is only 30 minutes drive of Porto Cervo in an area with a wide variety of services.
The design of the Borgo Harenae villas, located within close proximity to the fascinating town of Cannigione, blends together with the surrounding landscapes, whilst, being framed by the vast clear sky and transparent sea which flows through the sinuous coast of Gallura. Through conscious decisions and environmentally friendly, Borgo Harenae- Elite Villas & Exclusive Suites looks for a perfect harmony with nature,  considered a fundamental pillar in this project. However, the project is also wagered by transforming into an important tourist destination, on a national as well as an international scale, based in the famous locality of La Conia.
The Elite Villas: modern luxury properties in Costa Smeralda
Perfect for large families and couples, these Elite Villas are hedged in the beauty of Costa Smeralda, the vibrant area of Porto Cervo and all the amenities that Cannigione offers.
The Borgo Harenae complex is home to 24 exclusive properties of which  only a few remain for sale. This detached/two-family villas offer surfaces from 150 to 350m2, perfect if you are interested in buying a house in Smeralda.
These properties enjoy utmost privacy as are separated by hedges and local stone walls, in addition to having fantastic views of the sea and the magnificent Maddalena Archipelago.
Near to a private beach, the incredible detached villas also include large gardens, wide interior spaces, terraces with views of the surrounding nature and infinity pools, whilst the two-family villas are bright and include infinity pools and either glazed or covered verandas.
They are built to make the most of the space. Equipped with spacious bedrooms, cosy kitchens, elegant bathrooms, chill-out areas and a leisure rooms. The outdoor areas are enhanced further by well maintained private gardens, wide terraces, conservatory, courtyards, pergolas, Jacuzzis and swimming pools.
Among them, we would like to highlight a villa which gathers together continuity among inner spaces and outdoor. It is a villa immersed in a magnificent garden with a swimming pool which has a large living-dining room with an integrated kitchen, five bedrooms, one of which is independent and five bathrooms. Its ample terraces and open spaces allow enjoying impressive open views of the sea.
The unrivalled facilities of Borgo Harenae
The project reveals no limits to the beauty of the properties and its perfect location but also offers a unique experience. In Borgo Harenae Elite Villas & Exclusive Suites, the on-demand services are varied and include hotel boutique: an indoor spa, sauna, concierge service and 5-star service for residents.
It is worth highlighting that the magnificent six hectare park provides a modern gym, a spa and a marvellous swimming pool along with sports areas and walking trails immersed in nature. The complex is found only a few metres from the sea with direct access and it enjoys security services and offers a great deal of privacy. The Beach Club a cosmopolitan restaurant in front of the beach and characterised by its fantastic fish dishes.
The aim of this residential complex is to offer maximum comfort in order for their residents to live in a private atmosphere and completely immersed in nature. Wellness, comfort and privacy are the basis on which the villa of Borgo Harenae stand.
Life in Cannigione and Costa Smeralda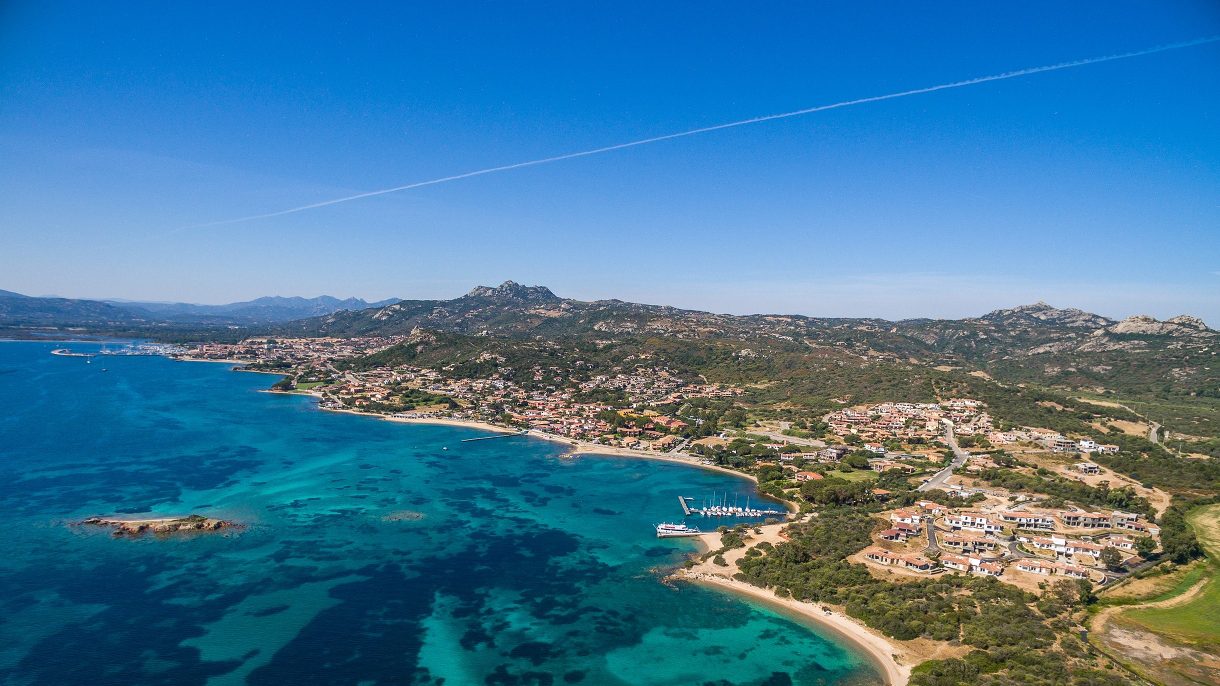 In Cannigione and Costa Smeralda, you can enjoy the Italian dolce vita lifestyle in a welcoming environment. Furthermore, the marina accommodates up to 15 meters sailing boats, not to mention the famous Yachting Club that offers to their exclusive clientele competitive prices to rent or buy a mooring space in the harbor. It also provides a 2km bike trail and a new maritime promenade connecting Borgo Harenae with the heart of the city that provides all the necessary amenities such as a health centre, a pharmacy and a bank. Moreover, in La Conia, you can find several restaurants, bars, shops and supermarkets.
Cannigione offers the perfect balance between the peacefulness of Palau and the liveliness of Porto Cervo, as a result it is the ideal destination for nature lovers that can take pleasure in activities such as snorkeling, diving and sea excursions around the islands of The Maddalena Archipelago which can be easily accessed from the marina. La Conia, Isuledda, Tanca Manna and BarcaBruciata are gems, white sand beaches, surrounded by reedbeds from Golfo di Arzachena in Costa Smeralda, a rare occasion to discover a non-contaminated natural environment.
If you are interested in luxury properties for sale in Sardinia, do not hesitate to contact with Immobilsarda. With more than 40 years of experience in the real estate sector of Gallura-Costa Smeralda, Immobilsarda offers an excellent counseling service and search of properties.