Verona is known as the city of love thanks to Shakespeare's Romeo and Juliet. It is one of the most visited cities alongside Italy and its historic legacy has contributed to be declared a World Heritage Site by UNESCO. Our member Cofim Immobiliare based in the Veneto region would like to present you a magnificent renaissance villa in Verona. We are talking about a masterpiece of the Italian renaissance architecture by the renowned architect of the era Michele Sanmicheli.
This exclusive residence was restored with attention to detail and is made up of several buildings offering a total surface area of 3,700m2. The main residence is arranged over three floors; consisting the ground floor of dressing rooms, plus kitchens, atriums and bathrooms. One of the hidden gems of this property is situated in this floor: a spectacular heated indoor swimming pool which makes the difference as it features magnificent vaulted ceilings and terracotta flooring.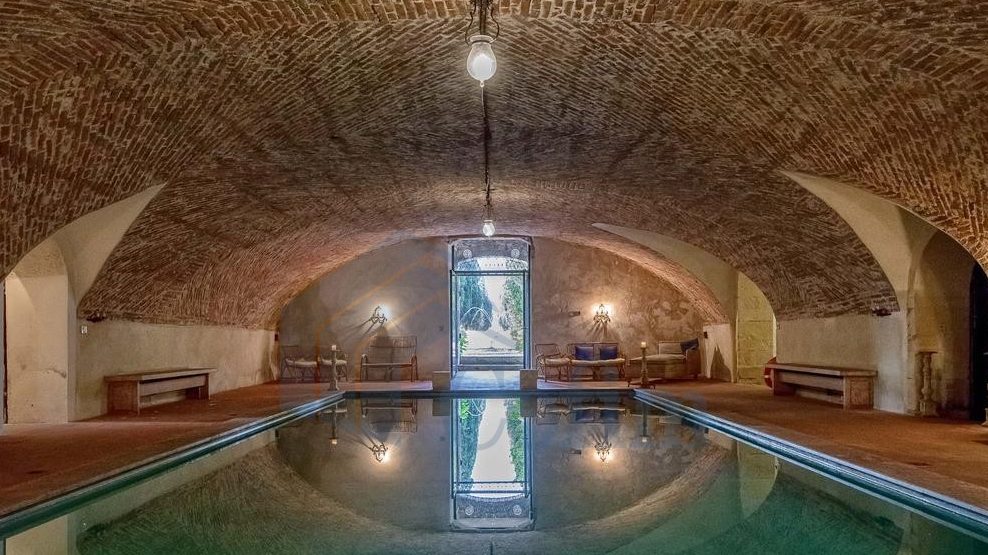 The first floors is comprised of a central hallway featuring terracotta flooring and impressive high ceilings with wooden beams, flanked by four rooms on each side, six stone porches with door jambs that connect the hall with the dining room, plus several adjoining living rooms and music and billiard room. It is worth mentioning that all these rooms are decorated with stone and marble fireplaces, vaults with stuccos and arabesques and traditional Venetian mosaic floors.
The sleeping quarters are on the second level offering  eight bedrooms and four bathrooms as well as staff rooms.
Extras of the property include: two elevators, a 4 hectares of landscaped park, statues and fountains, a lake where you will find a nymphaeum with a chapel.
As a highlight feature, there is a façade with a fresco by the famous 16th century artist Paolo Farinati.
This property offers utmost privacy and tranquillity as it is set in a natural landscape surrounded by AOC Valpolicella vineyards and olive groves. The centre of Verona is 6 kilometres away and the airport of Villafranca only 20 minutes drive.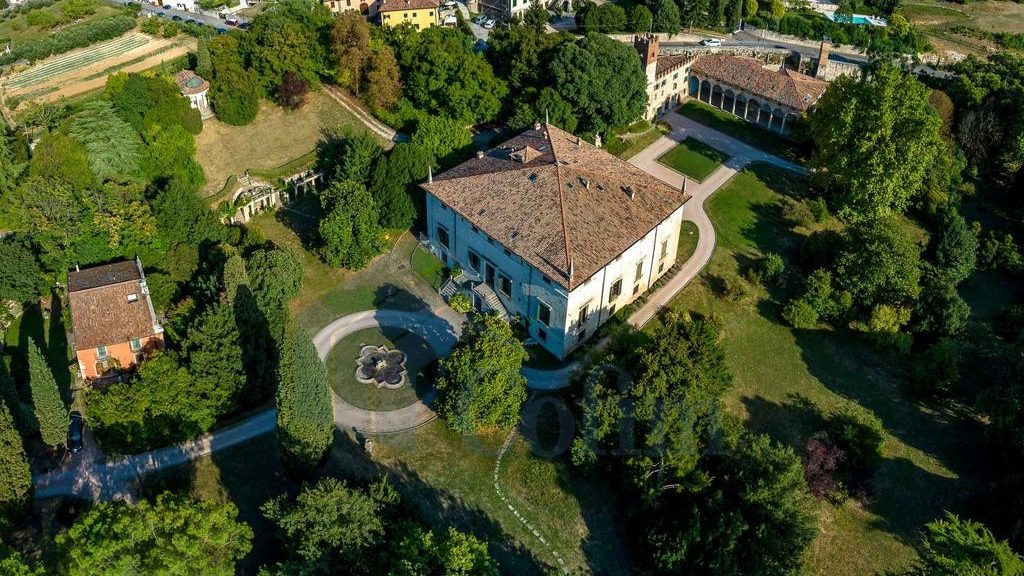 If you would like a property for sale in the Veneto region visit our website where you will find an exclusive selection of properties located in this area.