Our member Walde Immobilien AG has been working on a new section in its website aimed to vacation homes. This section is managed by Caterina Selz who works in the holiday real estate department.
Caterina is proud of her job at Walde and she loves bringing people and holiday properties together. Professionalism, commitment and passion together with listening to her clients to find the perfect home for them is her aim. She uses her knowledge and experience in marketing, sales and real estate.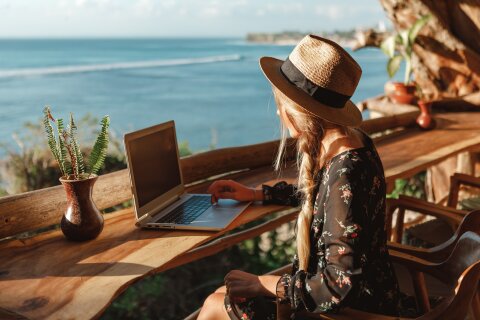 Current trends in the market have changed during the pandemic and second homes are now even more sought after. "Workation" is a new term which represents the concept of work and relaxation. The home office demonstrates that now it is possibly to work from almost anywhere. The regions of Ticino and Grisons are interesting specially for the German-speaking Swiss people; however foreign countries such as in Central and Eastern Europe are also good options.
Walde is a referent among Swiss people thanks to its 35 years of experience. Walde's focus is always on people and both, clients and employees know it resulting in the ideal conditions to work professionally and with commitment. Walde together with its partners abroad work to find the right properties everywhere.
Caterina is native from the Ticino and expanding the topic of vacation homes is where she found her dream job. She loves the sun and at the same time, she's passionate about winter and snow that is one of the reasons why she always finds the property that best suits the needs of her clients.
If you want to know more vacation homes, click on the following link.