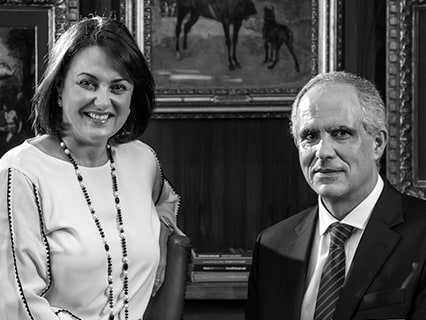 SILFIDUCIA real estate
1981
Marta Silveira Catemario & Pedro Mateus
Founded in 1981, SILFIDUCIA is one of the most longstanding property agencies in the Lisbon market. The firm has extensive experience in the commercial and residential real estate sectors, with specialist teams that uphold high ethical standards and traditional values.

SILFIDUCIA is part of Grupo SIL, a leading real estate business with more than 60 years of experience and in-depth knowledge of the real estate market in the Lisbon metropolitan area.

Know-how and customer service are at the heart of the company's operation, along with a personalised approach and lifestyle focus.

SILFIDUCIA provides general agency services, as well as customised property solutions, including investment and development consultancy, market research and the full range of support services.

Our experts advise local and international clients, from homebuyers and private property portfolios, to corporate investment funds and commercial retailers.

In the greater Lisbon area SILFIDUCIA offers a comprehensive service.